February 27, 2018

0 Comments

33475 Views

Image
Featured 3 – Top Golf
Accessories Of The Month
Zepp 3D Golf Swing Analyser 2.0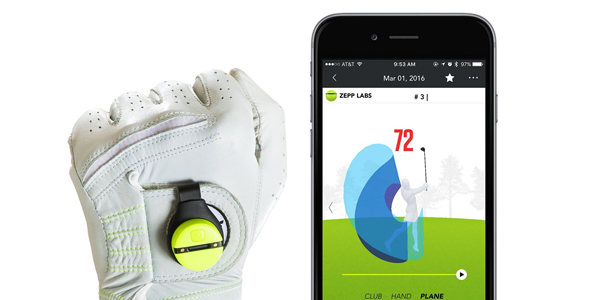 Key features:

Automatic video recording and swing analysis
Clips onto your glove
Colour-coded ratings
Smart Coach training system
Measures seven key metrics

The Zepp 2 had the unenviable task of trying to improve on the excellent original, but boy did it. The Zepp 2 has unrivalled data collection and presentation thanks to an array of sensors inside the device that clips onto your glove. The fact that it attaches to your glove, rather than your club, is great news as it means you can change clubs without having to faff around clipping stuff onto them.
Swing analysis is easy enough for a toddler to understand thanks to a colour-coded system that rates key metrics such as club speed, backswing and tempo. For beginners, a '10 swing instant evaluation' will help you to direct your focus to intelligently improve your game, which is always difficult to discern for those starting out.
Another great feature is the video analysis, which uses your smartphone camera to record your swing in real-time, giving useful analysis so you can form correct. The Zepp 2 is the best golf sensor on the market and a great tool for anyone from beginners to those with an already low handicap.
Buy Now on Amazon
Cobra King F6+ Plus Golf Driver Black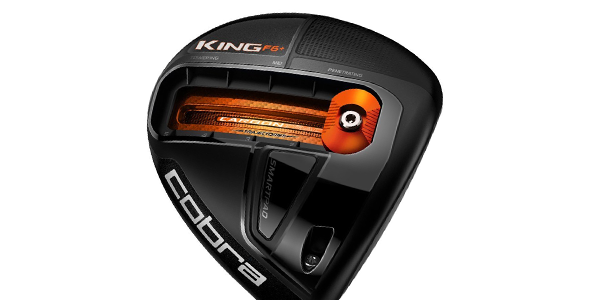 Key features:

Built-in GPS

Automatic distance capture

Adjustable weight balance

Two-year battery and free replacement

The Cobra King K7 is a smart driver with tracking capabilities built in. If you're in the market for a new driver, it's definitely worthy of consideration as it's a great club even without the tech. It has different centre of gravity settings so you can adjust it to your game.
But where things get smart is the King K7's distance tracking courtesy of a sensor built into the grip combined with the microphone in your smartphone. Hit a tee shot and the microphone and sensor work together to register a drive. Then you walk over to your ball and the microphone detects your next shot and calculates the distance from the tee. Using sound means your practise swings are never registered as a hit.
The companion app also uses the GPS to count down the distance to the front, back and centre of the green, so when you reach your ball you know the distance to your pin. After every round, the app will also serve up reculculated key stats such as average distance and longest drive, which is perfect for stats fans.
Buy Now On Amazon
Garmin Vivoactive
Key features:

Built-in GPS

Multi-sport and fitness tracking
Golf course database

Smartwatch functionality

Two-year battery and free replacement
Garmin's Fenix range of sports watches is the king of multi-sport tracking, but if it's golf you're primarily interested in, the Vivoactive is worth considering for considerably less cash. Thanks to built-in GPS and the Garmin Connect companion app, you can download a database of 38,000 golf courses straight your wrist. You'll be able to check the distance to the hole right from your wearable, which is a convenience you'll soon become accustomed to. All the usual metrics you would come to expect are available, such as distance to the front, middle and back of the green. You can even use it to keep your scorecard and measure shot distances.
To top things off, it's a fully-fledged sports watch and fitness tracker, so you can wear it for your runs and day-to-day life. You even get some basic smartwatch functionality, too, such as notifications and caller ID from your watch. If you partake in sports beyond golf, it's a fantastic choice.
Buy Now On Amazon