Assets Gallery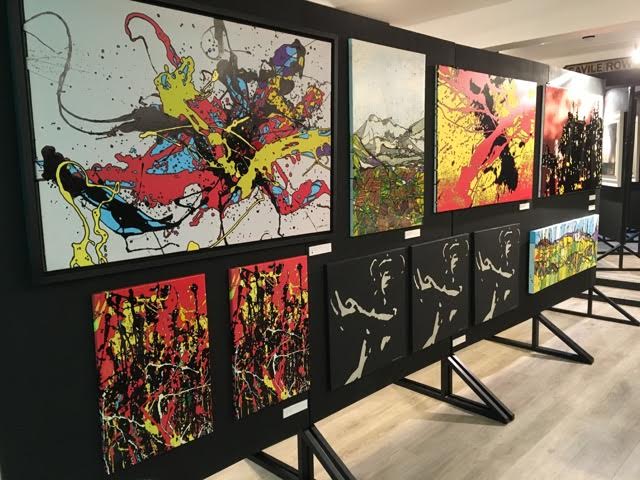 Assets Gallery is an exciting company that was specifically designed for high net worth clients and consumers who want something very different and compelling We set out to be a company that you can trust to introduce you to a tangible asset opportunity that will give you a good return on your investment.
One of the areas we have been focusing on is Art, we are working with four artists but specifically concentrating on two in particular, Morgan Howell and his supersize vinyl 45 singles and Brian Travers of UB40 fame. One the areas in we are focusing on to achieve market awareness is our Pop up Gallery concept, the first of which we held last week in Henley in Arden below is a link to the video :https://www.youtube.com/watch?v=IG3YMLWF75Q
Bio's of our featured artists:
Featured Artist 1 : Morgan Howell
Morgan Howell creates original paintings of seven inch singles, but on a huge scale, and in three dimensions. Each one of his painted singles measures 27 x 27 inches, approximately fifteen times the surface area of the original singles on which they are based. His work is hand-painted and each idiosyncrasy of the original single is faithfully reproduced. Framed, they occupy a 32 x 32 inch square chunk of wall. Each original single is completely unique and will never be painted again. Morgan's original paintings are attracting a cult following among musicians and music industry moguls. Examples of his work are a permanent feature of the Radio 2 Green Room alongside Elton John's piano and his painting of David Bowie's The Jean Genie sits proudly on the wall at Sony Music. Famous owners include Ozzy Osbourne, Neil Diamond, Sir Andrew Lloyd Webber, Don Letts, Ian Brown, Huey Morgan, Jerry Dammers and Al Murray.
Featured Artist 2: Brian Travers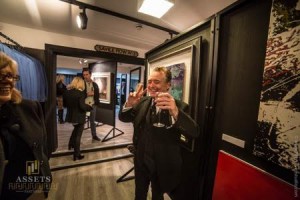 Famous in the Music World for his unique Saxophone Style with Birmingham Reggae Favourites UB40. Brian reverts to his first love as an Artist with vivid colours and textures representing images from life on the road, all with a story to tell. Successful Musicians turned Artists include Bob Dylan and Ronnie Wood so expect Brian to follow in their footsteps .
Here is a PDF portfolio of Brian recent work:
https://www.dropbox.com/s/y9e969cgediummg/Brian_Travers_Booklet_02.pdf?dl=0
To illustrate the potential of Brian Travers and our belief in him as a great abstract painter, another famous musician Bob Dylan started selling his artwork a few years ago and if you had bought his Train Tracks series in 2008 and paid around £25,000 at the time, some 8 years on they are valued at £155,000.
Mr Brian Travers in Brian Travers Art Studio who is somewhere in France on his UB40 's European Tour, he took time out last evening from a very hectic schedule to make and edit this short video. Brian mentions our newly formed business and shows a sneak preview of his new work and makes mention of the up and coming commissions !
Click on this link to watch the video: https://www.youtube.com/watch?v=LMtBzum4mK0&feature=youtu.be