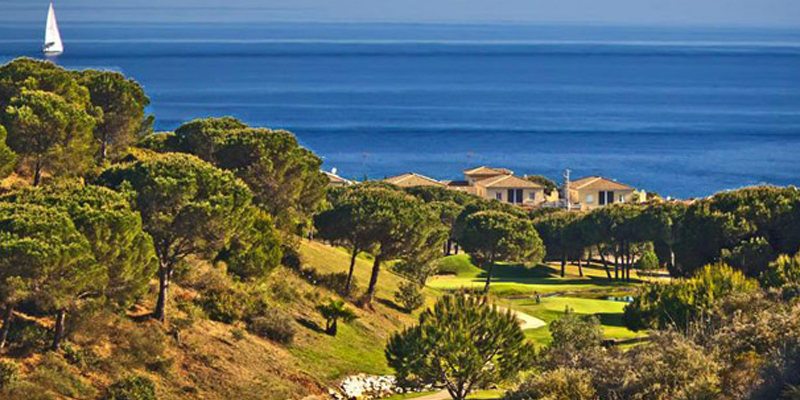 Cabopino Golf
The Cabopino area of the coast is one of the most picturesque. With its quaint port, white sand dune-filled beach and lush green pine forests, you can't help but fall in love with it. And the Cabopino Golf Club has a similar effect.
Designed by little-known Spanish architect Juan Ligues and open since 2001, this 18-hole, par-71 golf course is short but very tight in places. This charming course will not only test your golfing skills but thanks to some strategically placed hazards, it will also test the patience to the limit – not a bad thing if you like a challenge.
The clubhouse sits on top of a hill overlooking the Mediterranean and beside it there is a restaurant where you can enjoy an excellent lunch at a reasonable price.
*Buggy Recommended
HANDY HINTS:
The fifth hole is rated the most difficult on the course and, at 378-metres, it is also the longest par-4. Straight driving is an absolute must as the entire right-hand side is 'dead' but if you can resist the temptation to beat the ball, you'll reap handsome dividends.
Facilities:
Club hire, buggy hire, hand cart hire, restaurant, club house and bar.
Requirements:
Handicap Limit: Men 28, ladies 36 – soft spikes only
---
Contact Details
Cabopino Golf 
Urb. Artola Alta s/n – Apdo. Correos 2135
29604 Marbella – España
Tel.: + (0034) 951 607 004 / (0034) 638 927 271
Fax: + (0034) 952 835 9231
---