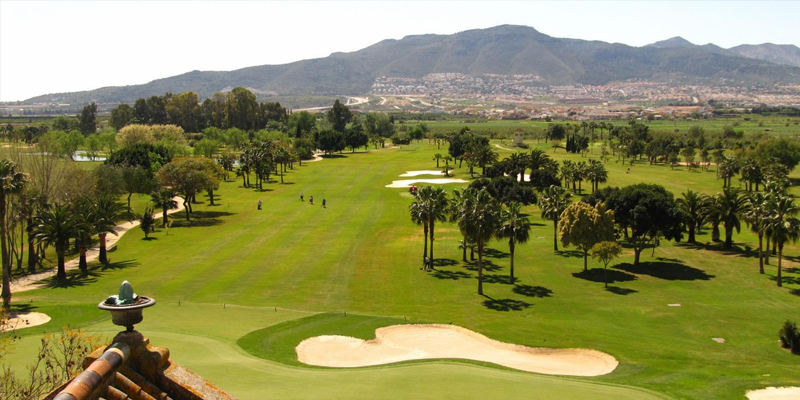 Guadalhorce Golf Club
Guadalhorce Golf Club opened its doors to avid golfers on the Costa del Sol back in 1990 and has since been renowned for its friendly family atmosphere. The clubhouse, an impressive Andalucian, mansion was built at the end of the 18th century and is set in a lush green oasis, surrounded by some of southern Spain's most breathtaking scenery (the views from the restaurant's terrace are quite something).
As well as the standard clubhouse Facilities: there are two swimming pools, tennis and paddle tennis and basket ball courts and even a football pitch. However, many of these Facilities: are availavle only to members of Guadalhorce Golf Club.
Its par-72 course was originally designed by highly respected Finnish architect, Kosti Kuronen, but much of it was recently re-designed by one of the club's most famous members, Miguel Angel Jimenz.
Visitors are welcome to enjoy a round at Guadalhorce, however, playing times are Limited to mornings only and there are few Facilities: available to non-members.
HANDY HINTS:
In typical British 'parkland' style, the first nine holes are relatively easy to master, however, two of the holes (the second and fifth) are slightly elevated·
The greens are quite large but watch out for the rugged second nine holes.
The 10th, 11th and 14th to 17th holes are surrounded by lakes and the Guadalhorce river
Facilities
Driving range, putting green, golf lessons, buggies, clubhouse and restaurant.
Requirements
Handicap Limit: Men 28, ladies 36 – soft spikes only
---
Contact Details
Apdo. Correos 48
29590 Campanillas (Málaga)
Tel.: (+34) 952 179 378
Fax: (+34) 952 179 372
reservas@guadalhorce.com
www.guadalhorce.com
---