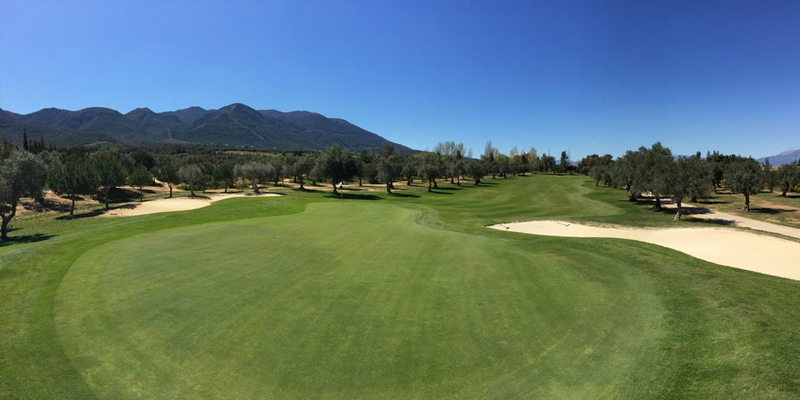 Lauro 27 Golf
As it's a moderately flat course, playing at Lauro 27 Golf doesn't require a golf buggy. Its designer, the late Folco Nardi, set out to create a course in which every shot was a challenge for the player – and that most certainly was achieved.
Open since 1992, the course is set in a protected, construction-free area, commanding superb views over the sea and mountains. Combining technique and strategy, it's recognised as one of the best courses on the Costa del Sol.
HANDY HINTS:
Signature hole: Joselito – the13th, par-5. This is possibly the most difficult hole, out of bounds at both sides, with a lake at the entrance of a small green and a bunker behind.
Tragabuches, the 26th hole, par-3. It's perhaps less difficult than it seems. Try not to let your fear of the gully hit the ball too far to the right.
Niños de Écija 27th hole, par-5. This is a favourite amongst the regular golfers. It offers the best views, it's protected by water on the right and on the left at the entrance to the green.
Some holes change their difficulty depending on the direction of the two main winds of the area; Levante and Poniente so be sure to choose your club wisely and stay focused.
Facilities
Trolleys, buggies, driving range, golf lessons, clubhouse and restaurant.
Requirements
Handicap Limit: Men 28, ladies 36 – soft spikes only.
Contact Details
Lauro 27 Golf
Ctra. A-404, km. 14
29130 Alhaurín de la Torre
Tel.: (+34) 952 412 767
Fax: (+34) 952 414 757
info@laurogolf.com
www.laurogolf.com
---